Say Goodbye to Chaotic Album Revisions
Step into the new age of client collaboration with the ultimate virtual album review platform for wedding photographers.
With just a few clicks, turn your spreads and covers into an interactive virtual album.
Let your clients review, request changes, and approve with unmatched precision and ease.
Dive into Seamless Proofing with 2 FREE Albums on Us! No Credit Card Required.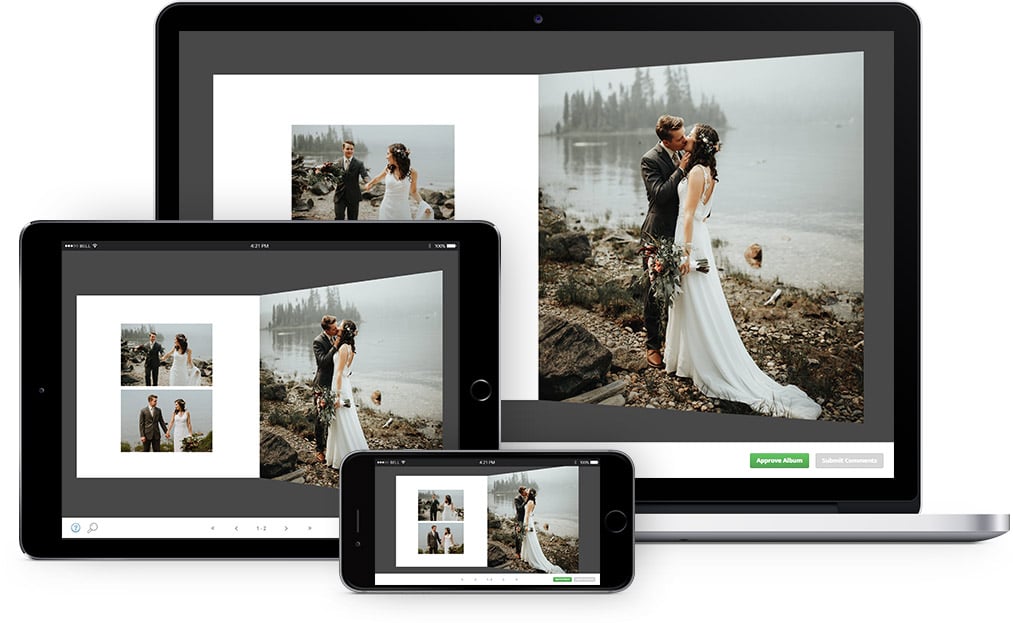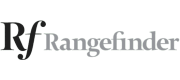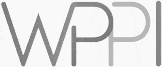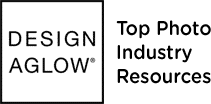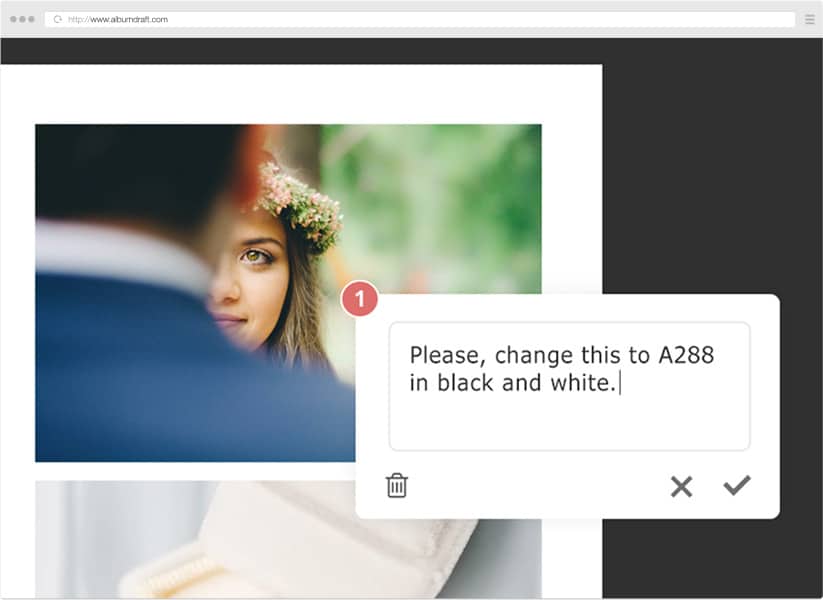 Precise Feedback, Every Time.
In the realm of album design, precise feedback isn't merely a luxury—it's essential. It bridges the gap between a photographer's vision and a client's wishes.
Ambiguous feedback can spiral into extended revisions, wasted hours, and mutual frustrations. Misunderstandings can compromise the creative journey, leading to an end product that doesn't resonate with either party.
By emphasizing clear and accurate feedback, we foster a harmonious collaboration, mitigate errors, and ensure that the final album genuinely reflects the beauty of the captured moments.
"Albumdraft is my favorite album proofing solution. Nice and minimal with smooth animation."


Ross Harvey
Officially recommended as one of the world's best wedding photographers by Harper's Bazaar.
1. Hassle-Free Album Creation
Upload your spreads and covers, and watch as Albumdraft crafts a beautiful virtual album in moments. No fuss, no hassle.
2. Direct & Clear Feedback
Clients can interact directly with the virtual album, ensuring their feedback is clear and specific. Say goodbye to guesswork.
3. Organized Revision Rounds
Every change, every comment, meticulously documented and organized by revision rounds. Easily track the evolution of each album.
4. Instant Notifications
Never miss an important piece of feedback. Receive real-time notifications when clients leave comments or approve designs.
5. Mobile-Friendly Interface
Whether you or your clients are on the go, our platform adapts seamlessly to mobile devices, ensuring that reviews and feedback can happen anytime, anywhere.
6. Secure & Private
Your designs are your art. We ensure top-notch security protocols so only you and your client can access and review the album spreads.
"Proofing has now gone from taking months to taking no time at all, and the whole process is a breeze."


Ben Higgins
Rangefinder magazine's 30 rising stars of wedding photography 2017
"Albumdraft has been one of the game changers in my business."

Trevor Dayley
Top 100 Wedding Photographers in the US
Unlock unparalleled efficiency and streamline your album reviews. Time saved is money earned.
Frequently Asked Questions
What exactly does Albumdraft offer?
Albumdraft is a platform designed for wedding photographers, allowing them to effortlessly turn spreads & covers into virtual albums. Clients can then review, request changes, and approve the design, all within the platform.
How easy is it to integrate Albumdraft into my workflow?
Integrating Albumdraft into your workflow is incredibly straightforward. All you need to do is upload your spreads, and our platform automatically creates the virtual album. Once ready, you can effortlessly send it to your clients for review. No additional steps, no complications. It's designed to blend seamlessly into your existing process.
How does Albumdraft save me time?
Albumdraft streamlines the revision process by providing precise feedback tools and organized revision rounds. This reduces back-and-forths and ensures a quicker path to the final, approved album.
Is my data secure with Albumdraft?
Absolutely. We prioritize your data's security, ensuring that both your designs and client feedback remain confidential and protected.
Can clients review albums on mobile devices?
Yes, Albumdraft is optimized for mobile reviews, ensuring that both photographers and clients can collaborate on-the-go.
What if I need help or have technical issues?
Our dedicated support team is always ready to assist. We're committed to ensuring you have a seamless experience with Albumdraft.
Experience the Future of Album Reviews
Don't get bogged down by messy revisions. Join the legion of photographers embracing efficiency and client satisfaction with Albumdraft. It's time to make the review process as elegant as your photography.
© 2012-2023 Quite Intuitive LLC. All Rights Reserved.